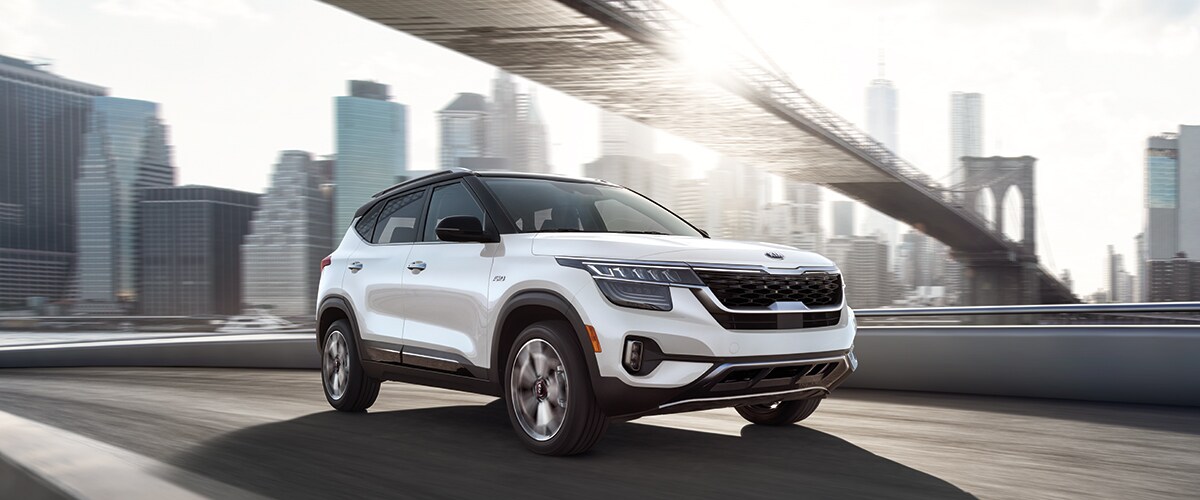 2021 Kia Seltos: An Inside Look at Kia's Newest SUV
Engineered to do more than the average SUV, the new 2021 Kia Seltos will have you feeling confident and in control on every drive through Bloomington, MN. Combining immaculate design, modern technology, and versatile capability into one small frame, it's no surprise that more and more drivers are becoming interested in learning about what the Kia Seltos can do.
Features of the 2021 Kia Seltos
Interior
Inside, the new Kia Seltos makes every drive more exciting with an array of convenient features that we know drivers will love, including a wireless phone charger, automatic temperature control system, and heated front seats. For help integrating your unique lifestyle into the heart of the cabin, the Seltos allows you to customize the interior with your choice of cloth or Sofino trimmed seats with blue accents.
Exterior
Taking a look at the outside of the new Kia Seltos, drivers will immediately notice its unmistakable flair that's recognizable no matter which angle you look at it. Equipped with LED daytime running lights and LED taillights, the Seltos helps you see clearly at night and helps to optimize your performance with its collection of smooth and aerodynamic body panels. For even more notoriety, the Seltos comes available in a myriad of vibrant exterior color options, including Starbright Yellow, Mars Orange, and Neptune Blue.
Power & Performance
Built to help you maneuver the unforgiving and unpredictable weather conditions in Bloomington, the 2021 Kia Seltos is ready for you whether you're a daily driver or an adventurous weekend warrior. Standard equipped with intelligent all-wheel-drive and traction control, the Kia Seltos revels in its ability to keep you up to speed on steep inclines when the winter weather conditions are in your face. Available with a 1.6-liter Turbo engine that generates upwards of 195 pound-feet of torque, there's no task too big or too small for the 2021 Seltos.
Rediscover Your Love for Driving with the New 2021 Kia Seltos
A fun and exciting SUV that's taking Bloomington drivers by storm, we invite everyone to come and visit us at our Kia dealership today! To learn more and to schedule a test drive of the new 2021 Kia Seltos, please contact us right away!