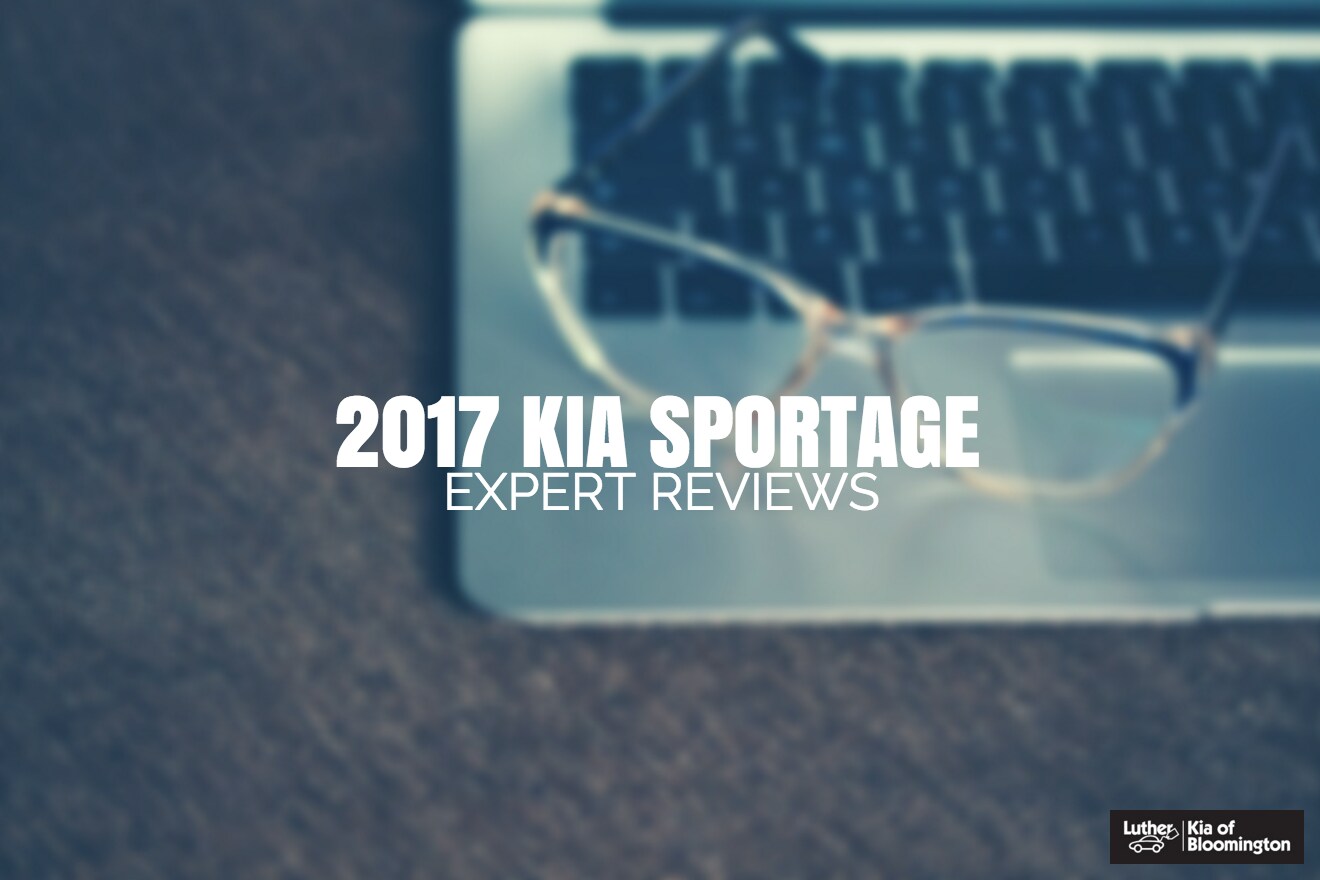 The new 2017 Kia Sportage is Kia's latest addition to the crossover SUV market segment. Crossover SUVs are one of the more popular market segments right now. Consumers enjoy their space, convenience, capabilities and style.
What does the 2017 Sportage bring to the crossover SUV segment? Let's see what the experts have to say.
---
Find the 2017 Sportage for sale in Golden Valley, MN at Luther Bloomington Kia dealership. Click here to view our new Sportage inventory. Looking to buy pre-owned? Check out our CPO inventory.
Sources: Edmunds.com, The Car Connection, Motor Trend.
Most experts agree, the 2017 Sportage has a unique look.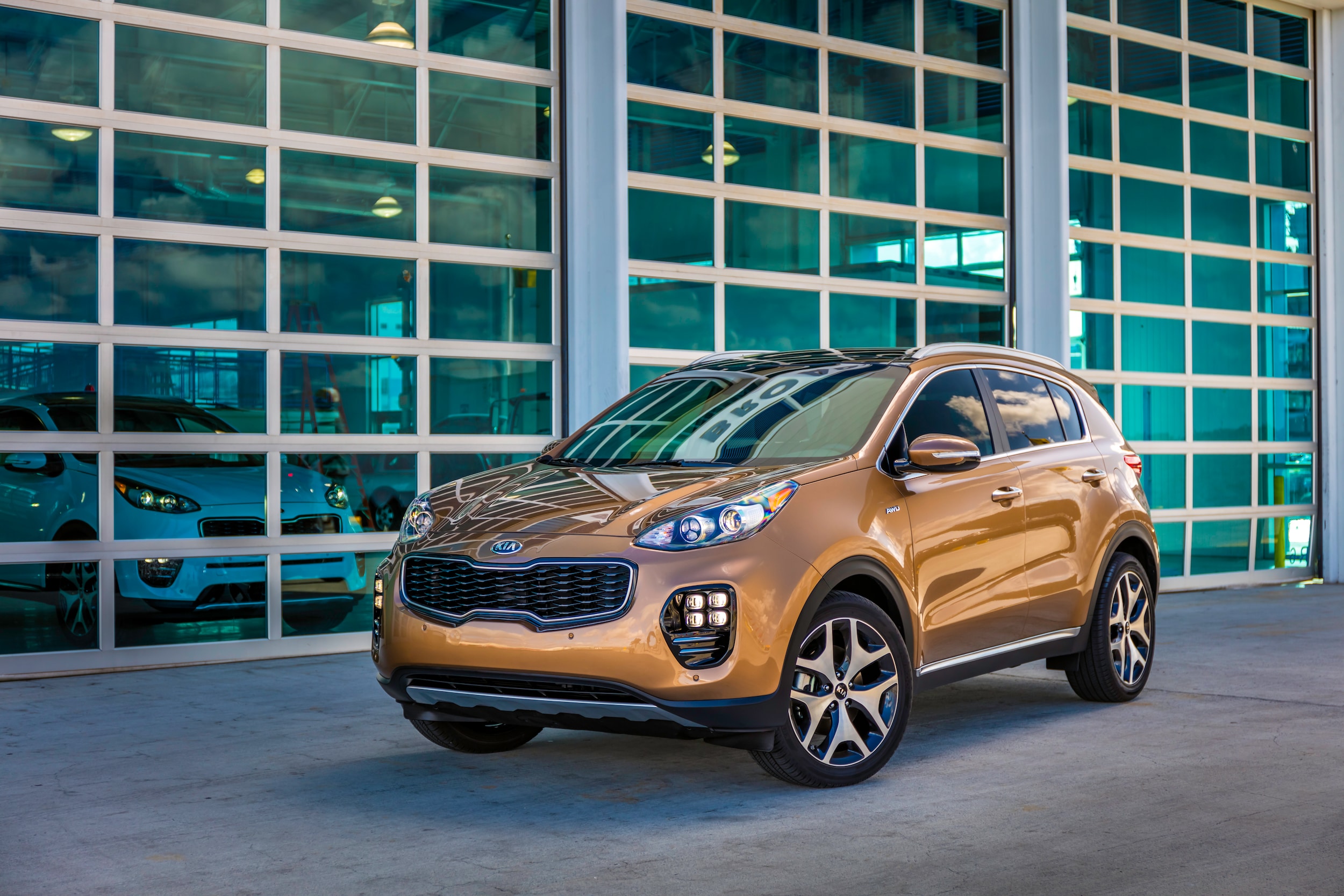 "Cons: Bold new look might be a bit dramatic for some tastes." - Edmunds.com
"Design-wise, we'd call the Sportage flamboyant, but not so much as to ever impress as garish or over-the-top. There's maybe a little too much of an overt, kitchy sci-fi look to the front lamps, though we'll give credit where credit's due for being truly bold." - TCC
"One look at the 2017 Sportage, and you'll realize that there won't be anything like it in its class; it'll be a compact SUV that will turn heads… Yes, it has a face only a mother could love, but it's a nice change in a segment filled with cars that are merely different flavors of vanilla." - Motor Trend
We couldn't agree more. The 2017 Sportage is anything but vanilla. In the competitive crossover market, consumers are looking for something new and exciting.
It's surprisingly fun-to-drive!
"With a new look, a new engine and interior upgrades, the 2017 Kia Sportage should be a top consideration for buyers looking for a small crossover that's fun to drive and offers excellent value." - Edmunds.com
"...But it's shaping up to be the one that's just right—sporty-driving, but without a sacrifice in ride; versatile and accommodating in all the right ways; and far quieter and more refined than its predecessor." - TCC
"Seeing as the 2017 Sportage promises to be an SUV that will offer plenty of thrills from behind the wheel, the cockpit has been designed with the driver in mind. As a result, the center stack has been tilted toward the driver, indicating the car suggests a driving experience that's more engaging than your run-of-the-mill family hauler." - Motor Trend
The new 2017 Sportage has a stiffer structure, new suspension, driver assistance and improved overall driving dynamics. It is available with two engine options. >> Learn more. Each 2017 Model is available with front-wheel drive or all-wheel drive.
With a stronger structure and powertrain, the 2017 Kia Sportage offers higher quality handling and interior cabin comfort.
"Pros: New engine/transmission package should improve fuel economy; upgraded cabin materials; chassis and suspension changes promise better comfort and ride quality." - Edmunds.com
"The Sportage promises better steering and a more refined ride, and it mostly delivers that. It has a revised steering rack and suspension, with more front-suspension bushings and stiffer mounts, and the multi-link rear suspension now has dual lower arms." - TCC
"Compared to the previous-generation Sportage, the 2017 model is built using more advanced high-strength steel, making it stronger than before. Fifty-one percent of the new car's body is made of advanced high-strength steel; the outgoing model had 18 percent. As a result, torsional rigidity has improved by 39 percent on the 2017 Sportage. Body integrity has also been strengthened thanks to extensive use of hot-stamped steel on the A-, B-, and C-pillars, side sills, roof structure, and wheel arches." - Motor Trend
Want to learn more about the 2017 Sportage? Check out our Research page. When you are ready for a test drive, stop by Luther Bloomington Kia near Golden Valley, MN! >> Click here for directions.
Blog: 2017 Kia Sportage for Sale in Minneapolis
---
Luther Bloomington Kia dealership Proudly serves Golden Valley, MN, Minneapolis, Golden Valley, Richfield, Bloomington, MN and the surrounding areas.
Browse our online inventory.
Follow us on Social Media to stay updated on dealership specials and the latest Kia news.
Facebook | Twitter | Instagram | Pinterest | Google+