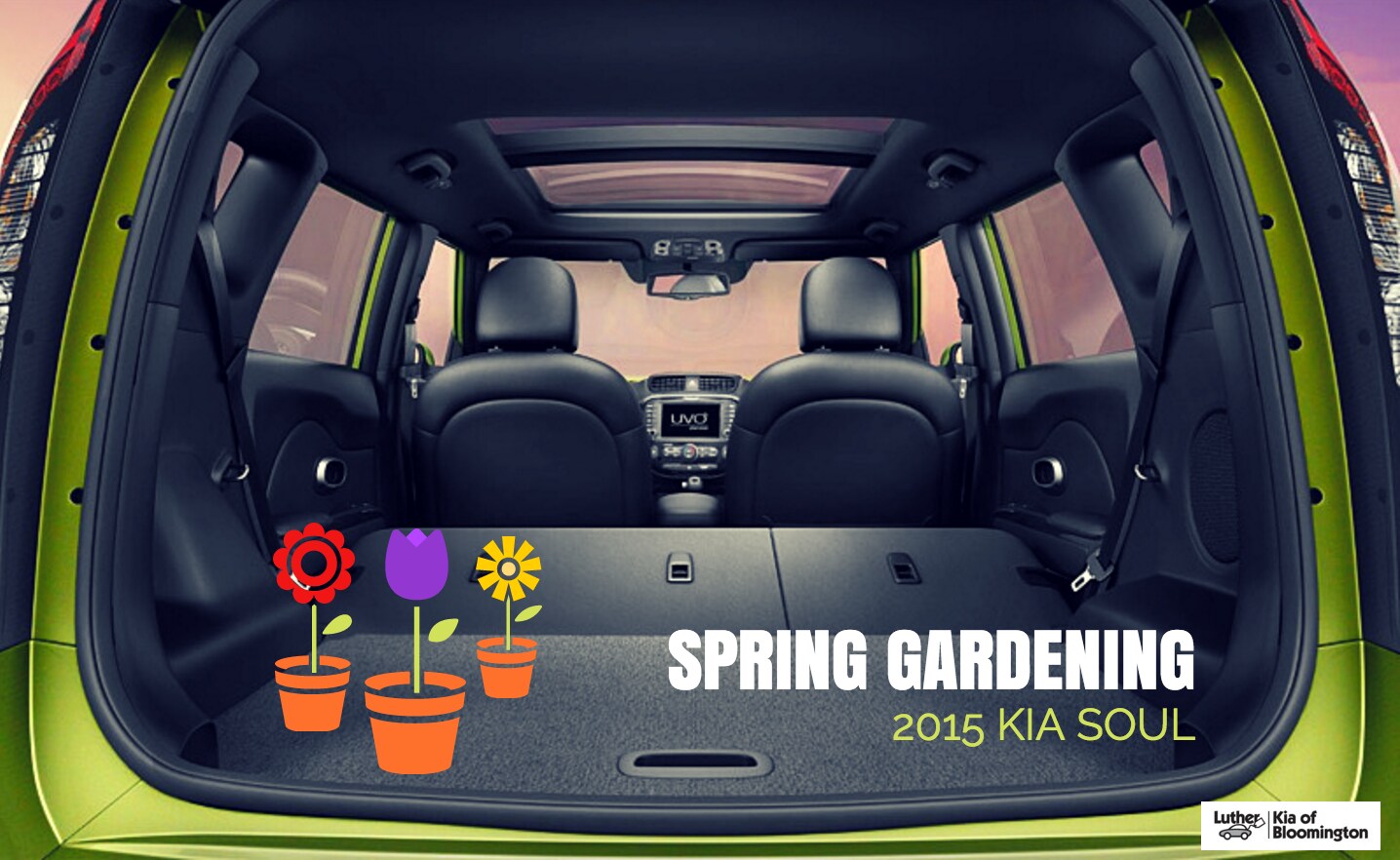 Spring is here!
Now is a great time to start planning for a garden. Gardening in the Twin Cities takes time, patience and a little hard work. Ready to get your hands dirty? Here are a few DIY gardening infographics to help you with your spring gardening projects.
The 2015 Kia Soul is here to help with all your gardening needs.
---
Interested in the Kia Soul? Learn more on our Research page. Stop by Luther Bloomington Kia dealer and test drive a 2015 Soul for sale in Minneapolis. >> Click here for directions to our dealership near Minneapolis, MN.
Why is the Kia Soul good for gardening projects?
Despite being in the compact hatchback market segment, the Soul offers plenty of interior space. With the rear seat folded and no luggage in the under tray storage compartment, the 2015 Soul has an SAE volume of 61.3 cubic feet of storage space.
The regular 2015 Soul trunk has about about 18.8 cubic feet of space.
The 2015 Soul also has an available automatic climate control feature with a cluster ionizer. Keep those plants at an ideal temperature.
Follow us on Pinterest for inventory updates, infroamtion about new Kia vehicles and updates from our blog.
Gardening Infographics
Pin.
Pin.
Pin.
Pin.
What are you planning for your garden this year?
---
We are a Kia dealership located in Bloomington, Minnesota. Conveniently located for Minneapolis, Golden Valley, Richfield, Bloomington MN and the surrounding areas.
Online Inventory
Questions? The team at Luther Bloomington Kia dealer are here to answer your questions. Contact us by using our online Make an Inquiry tool, call us at 952-8881-7800 or visit our website during business hours to chat live with a member of our team.
Connect with us on Social Media!
Facebook | Twitter | Instagram | Pinterest | Google+