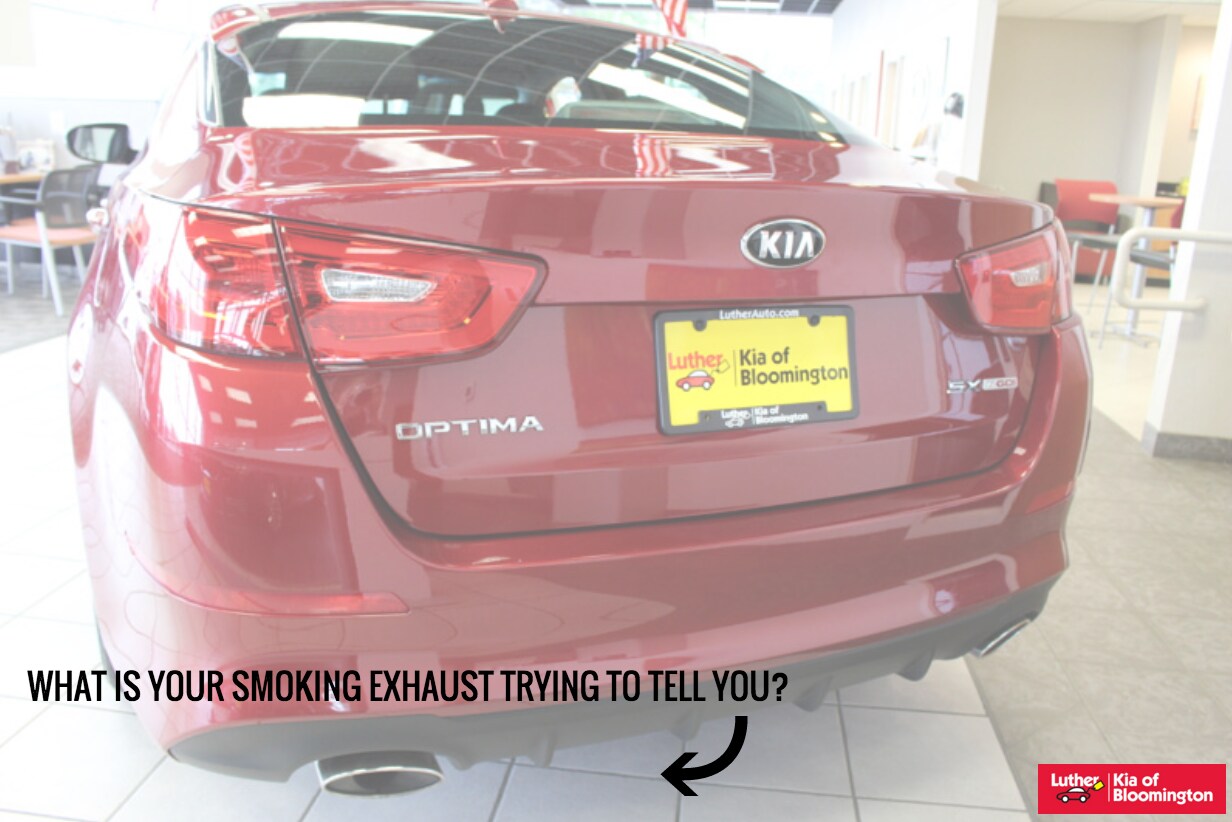 When there is something wrong with your vehicle, the sooner your catch it and fix it the better. Catching problems early can mean less cost to fix the problem and less time in the garage.
Keep your vehicle safe and in good working condition by keeping a regular maintenance routine. We recommend that any smoke coming from your tailpipe be inspected by a certified mechanic.
Check out our blog about engine lights and car smells for more information about vehicle warning signs.
---
Find certified mechanics near Golden Valley working with the latest technology at Luther Bloomington Kia.
Click here
to schedule your service appointment online.
As a Luther Automotive dealership, we offer customers a Fixed Right Guarantee, timely service reminders and an On Time Promise. Learn more about the Luther Advantage.
White Smoke
When do you see white smoke? If you only see white smoke when you start your vehicle, there is a good chance it is only condensation. However, billowing white smoke indicates a more serious mechanical problem. It could mean that your engine is burning coolant which can lead to overheating.
Black Smoke
Black smoke coming from your exhaust pipe that means that there is too much fuel mixing with air. Your air filter likely needs replacing. Getting this issue looked at is important because your fuel-efficiency will be compromised and it could lead to more serious problems.
Blue Smoke
The presence of blue smoke indicates that your engine is burning oil. Make sure your are checking your oil levels and keeping track of any irregularities.
---
Luther Bloomington Kia dealership proudly serves Minneapolis, Golden Valley, Richfield, Bloomington MN and the surrounding areas.
Browse our online inventory.
If you have any questions, feel free to contact our team. You can use our online Make an Inquiry tool or call us at 952-881-7800.