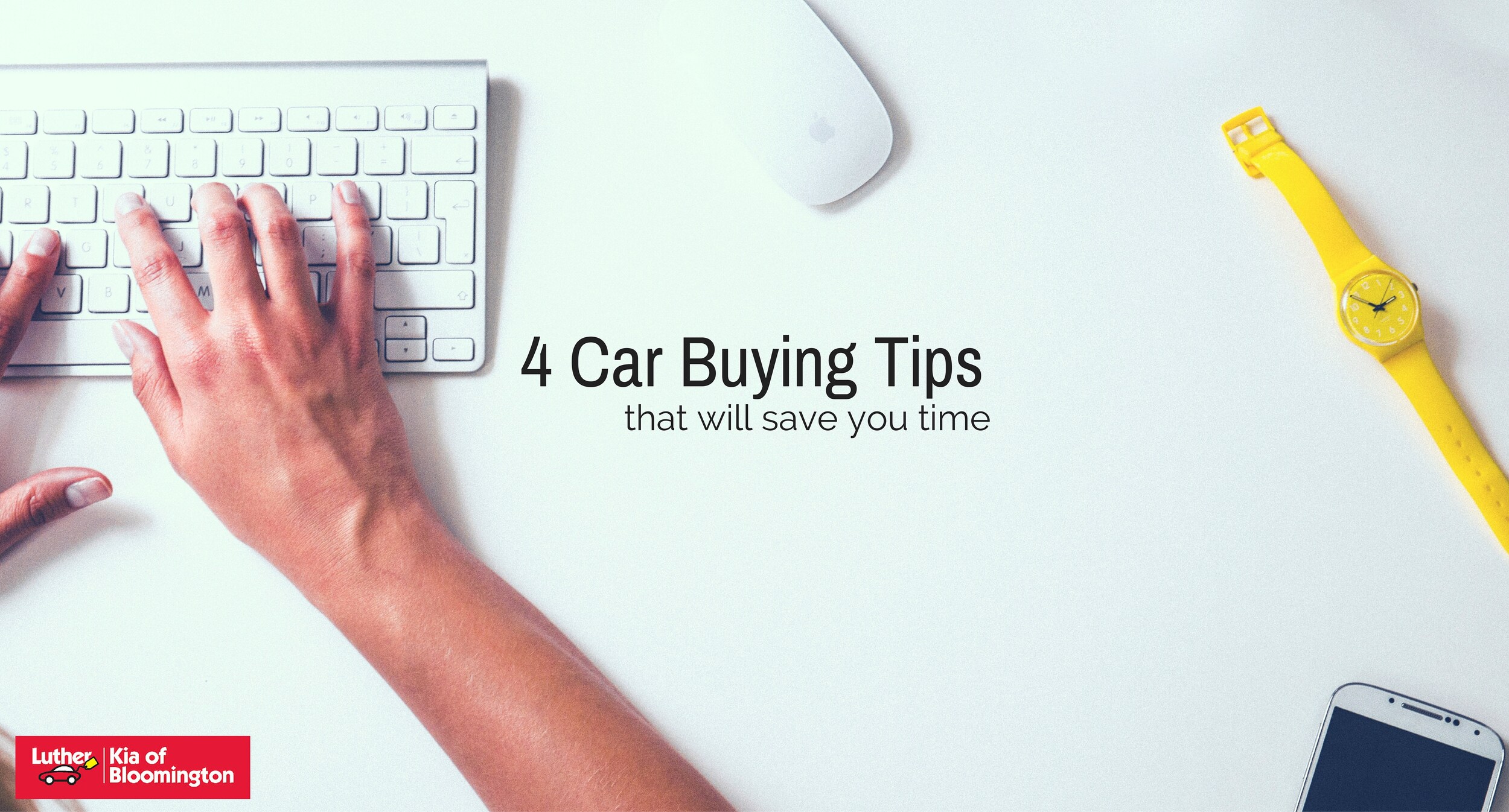 Here are some helpful tips on buying a car from the team at Luther Bloomington Kia dealership.
Find the 2016 Sportage SUV for sale in Golden Valley. Learn more.
1. Make A List
You probably have an idea of what kind of vehicle will best fit your needs. SUV? Sedan? Coup? Crossover? Make a list of everything you want in your next vehicle. Add any questions you have to this list and keep track of it.
2. Research. Research. Research.
Once you narrow down to one or two vehicles you are interested in, it's time to start research. Keep your list of questions handy so you can cross off the ones you've answered and write down new questions. Here is a general research plan:
Visit the manufacturer site. The manufacturer website will tell you the highlights and give you an idea of who the vehicle is designed for.

Lookup safety ratings. The IIHS website is easy to use. Look up the make and model of the vehicle you are interested in and it will show you what rating that vehicle received for crashworthiness and accident prevention.

Read expert reviews. See what the experts have to say. Make sure you are using credible sources. Here are a few sites we recommend: KBB.com, Edmunds, Car and Driver.

Find a vehicle near you. Use a search engine or LutherAuto.com and find a dealership with your vehicle available.
3. Test Drive
It's time to get behind the wheel. You've found a vehicle you like and now you need to experience the features for yourself. Test drive tips:
Check out the features.

Take time to adjust the seat properly.

Keep the radio off when you are driving so you can hear the engine.
4. Ask Questions
Remember that list of questions? Time to find it. Take it with you so you don't forget to ask anything when you are talking with the sales associate. Know your options and preferences.
________________________________________________________________________________
Was this helpful? If you have any questions contact the team at Luther Bloomington Kia. We are here to help. Check out our Research page.
Use our online Make an Inquiry tool or call us at 952-881-7800.