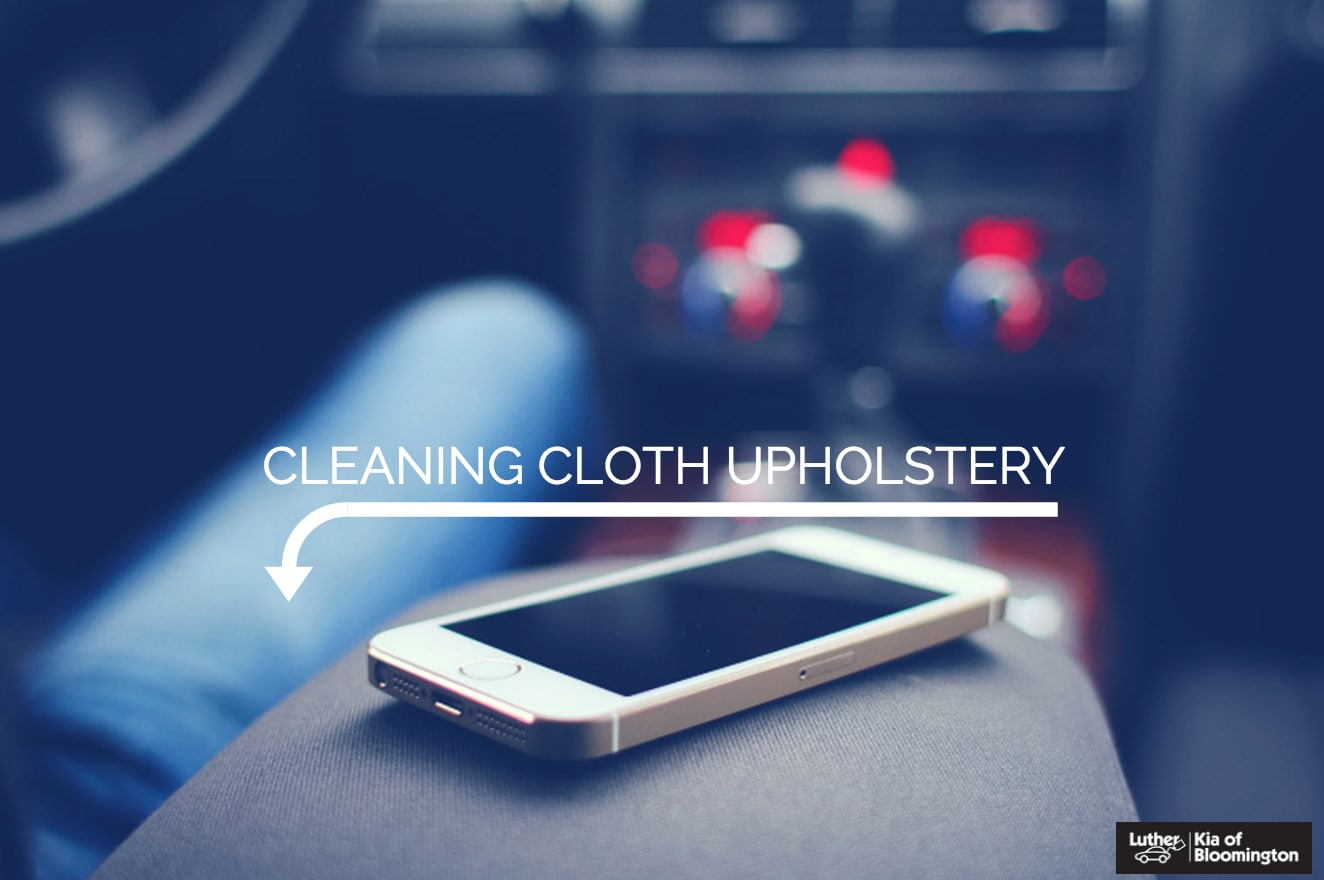 Here are a few tips from the team at Luther Bloomington Kia dealership near Minneapolis on getting and keeping your cloth upholstery clean and fresh.
Whether you just want to remove dust and crumbs or have some serious stain issues to deal with, here are your basic DIY cloth upholstery cleaning methods.
Find the 2016 Optima for sale in Minneapolis at Luther Bloomington Kia dealer. >> View inventory. For the 2016 Optima, choose between cloth seats with YES Essentials® Fabric Treatment (easy to clean), leather seating or sport leather seating.
Easy Clean: Nothing beats a good vacuum. Vacuum seat by seat and carpet space by carpet space to make sure you don't miss anything. Make sure to remove mats before you vacuum.
Next Level of Fresh: Sprinkle some baking soda before you vacuum. The baking soda will absorb dirt and odors and help freshen up your cloth upholstery and carpet.
Stain Solutions: If the interior of your vehicle has some serious stain issues, it might be time to have a professional look at it. Find certified mechanics and a quality team at the Luther Bloomington Kia dealership service center. We will take a look at your stain problems and help you find a good cleaning solution.
Don't have time? We are here to help! Have your car detailed at your Luther Bloomington Kia dealership service center in Minneapolis, MN.
Does your vehicle need a check-up? To keep your vehicle running like new, it's important to keep up with the manufacturer maintenance schedule. Find certified mechanics at Luther Bloomington Kia dealer Minneapolis. >> Click here to schedule your next service appointment.
Want to learn more about new Kia models? Check out our Research page. We know that research is an important part of the car-buying process. That is why we keep our online inventory updated. >> Check it out.